Floramye, created for L.T. Piver by perfumer Pierre Armigeant (1874-1955) with the collaboration of chemist, Professor George Darzens, was the first perfume to utilize methyl nonyl acetaldehyde, a discovery of Darzens. It would not be until the 1920's when this odorant would be widely used.
—— ## ——
If you have any information on Floramye, Pierre Armigeant, George Darzens or L.T. Piver, please share it with me using the message sender below.
CUALLADO MANUEL, 05/06/2021. Bonjour je possède le meme neuf avec sa boite
cordialement

— —

Burhan Ozgoren, 03/18/2019. I have an original bottle and original box...
If you are interested i can send you the photo.


— —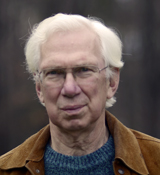 Philip Goutell
Lightyears, Inc.