Toujours Moi was one of the early Corday fragrances and, over the years, it has proven to be one of the most popular.
Toujours Moi was the Corday fragrance that initially inspired composer Harry Revel to write his Perfume Set To Music sketches, which were recorded by RCA in 1947 under the direction of conductor Leslie Baxter.
While the bottle shown is empty, this design was the original and most enduring of the Toujours Moi bottles.
| | |
| --- | --- |
| "Perfume Set To Music" on RCA recording | |
—— ## ——
If you have any comments on Toujours Moi or Corday, please share them with us using the message sender below.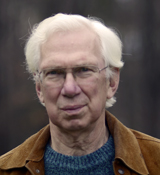 Philip Goutell
Lightyears, Inc.