Like Golliwogg, Heure Intime was another of Vigny's perfumes with packaging design that honored exotic (black skinned) performers. While the bottle itself, as shown here, was used for a number of Vigny fragrances, including Golliwogg, the outer box featured an abstract design suggesting Afro-American jazz dancers.

This was, after all, the era of Josephine Baker who, after performances in Boston and New York, had taken Paris by storm with her famous banana dance.
—— ## ——
If you have any comments you would like to add about Vigny or Heure Intime, please share them with us using the message sender below.
Hal Lottis, 06/18/2019. We purchased at an Estate Sale a little box of Vigny Perfumes. It is labeled Vigny Parfums Deluxe Trilogie. The Parfums in the little Hand Grenade bottles with Crystal Stoppers are; Echo Troublant, Heure Intime, and Gulli-Gulli.

The Box is in reasonably good condition, with some stains, and the drop front has been tapes.

All three bottles still contain perfume in varying amounts.

What can you tell us about value and marketing this beautiful gift from the past?
-- end --

— —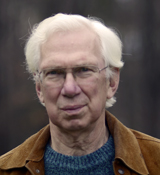 Philip Goutell
Lightyears, Inc.