In 1924, Gabrielle Chanel entered into a marketing agreement with Ernest Wertheimer and Theophilus Bader whereby they would sell "her" perfume under her name and she would received 10 percent of the profit. The offer was made because of the growing reputation of No.5 and other perfumes which had been created for her by A. Rallet & Co. perfumer, Ernest Beaux. Prior to the First World War, Beaux had enjoyed a large success in Moscow with his 1912 Bouquet de Napoleon. Chanel's business relationship with Beaux had begun in the summer of 1920 when they were introduced by her lover, Grand Duke Dimitri Pavolivch, a Russian emigré like Beaux.
In 1924, Chanel's ability to market a perfume was very limited while the Wertheimers were already in the fragrance business. In addition to their interest in the French department store, Galleries Lafayette, the Wertheimers owned Bourjois, a fragrance and cosmetics business which had already achieved distribution for their products throughout Europe, South, and North America. In 1924 they had both the manufacturing capability and the marketing capability to make No.5 a large success.
Click on image to enlarge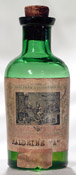 Twenty Five percent of the Mademoiselle Chanel No.1 perfume formula consisted of α-n-methyl ionone. Givaudan's Raldeine A, as shown here, was one possible source.
When the Wertheimers made their pact with Chanel, they also engaged Ernest Beaux to become technical director of both the well established Bourjois business and the newly created Parfums Chanel. This role well suited Beaux's well rounded technical background as he had begun his career as a lab technician in Rallet's soap factory before advancing to its perfumery division. He had grown up around the fragrance and cosmetics business.
The Wertheimers promotion of Chanel No.5 made it the world's best known fragrance and her arrangement with Bader and Wertheimer was extremely profitable for Chanel — but she wanted more. During the 1930's, she complained but could do nothing to change the contract she had signed. But with the fall of France to Germany and the Wertheimer's departure for North and South America (Pierre Wertheimer emerged in 1946 as a citizen of Mexico!), Chanel began to introduce fragrances under the name "Mademoiselle Chanel".
Little is known of the history of Mademoiselle Chanel fragrances other than that there was a No.1, a No.2, a No.3 and a No.31. It is not know whether each was a different fragrance or whether all of the bottles held the same fragrance. To date, no perfumer has come forward to claim credit for any of these scents.
It is known that both Pierre Wertheimer and Ernest Beaux were aware of these fragrances. Wertheimer, through his lawyers in France, got orders against Chanel to block distribution. In New York, Chanel's new perfumes were seized by customs agents.
Chanel received Beaux's opinion that her new fragrance, which her friends referred to as "Super No.5," was a good one. This suggests that Beaux he was not its creator.
But when a sample from the bottle of Mademoiselle Chanel No.1 (that had long appeared on this website) was sent to Europe for analysis, the results — described below — proved surprising. The concept of Mademoiselle Chanel No.1 turned out to be quite similar to that of Rallet Le No.1, from which Chanel No.5 had evolved, and revealed a structure that it is difficult to attribute to anyone but Ernest Beaux.
So Mademoiselle Chanel No.1 bears Beaux's signature. And when Chanel wanted to new perfume that might outshine No. 5, who would she turn to but Ernest Beaux, who had worked with her since 1920?
While we may never know the truth behind the birth of Mademoiselle Chanel No. 1 and the other Mademoiselle Chanel fragrances, we do know that when Pierre Wertheimer returned to France in 1946 — as a citizen of Mexico — he agreed to give Gabrielle Chanel another 2 percent of the profits of Parfums Chanel and Mademoiselle Chanel No. 1 disappeared from the market.
—— ## ——
Click on image to enlarge





Mademoiselle Chanel No.1 perfume, distributed by Gabrielle Chanel, shown with its red and white box.

Click on image to enlarge





Mademoiselle Chanel No.1 perfume, distributed by Gabrielle Chanel, c.1942-1946, stood out very clearly from the 'legitimate' Chanel fragrances.
An analysis of Mademoiselle Chanel No.1
In the spring of 2007, a research team directed by Dr. Philip Kraft, Givaudan SA, Switzerland, received a sample of Mademoiselle Chanel No.1 from the bottle shown at the left. The sample was then send to Christine Ledard, Givaudan SA, Paris, who submitted it to GC-chromatography and GC-olfactometry analysis. Their results were published in an article, "From Rallet No.1 to Chanel No.5 versus Mademoiselle Chanel No.1", which appeared in the October, 2007 issue of Perfumer & Flavorist. Reprints are available from the publisher.
What was discovered in the analysis of Mademoiselle Chanel No.1 was a similarity in concept to Rallet's No.1, although the composition was modern (for the 1940's). What was missing in Mademoiselle Chanel No.1 was the aldehyde cocktail Beaux had used so successfully in Rallet No.1 and Chanel No.5. Instead, 25 percent of the formula consisted of α-n-methyl ionone, which was a novel material in the 1940's, just as the aldehydes had been in the first two decades of the 20th century.
α-n-methyl ionone became commercially available around 1935 in Haarmann & Reimer's Iraldeine Alpha rein and Givaudan's Raldeine A. Both would have been available during the war years but Beaux was known to be a good friend of Leon Givaudan. Beaux was also known to be a constant and meticulous experimenter with a strong interest in working with new materials.
While proof does not exist, there are strong reasons to believe that the creator of Mademoiselle Chanel No.1 was none other than Ernest Beaux. Had Mademoiselle Chanel No.1 made its was to market, Beaux might have been credited with yet another masterpiece.
[an error occurred while processing this directive]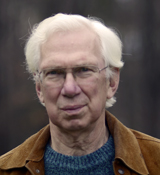 Philip Goutell
Lightyears, Inc.