The beginnings of Picot Laboratories are currently lost in time but we do know a bit about some of the fragrances they once created and marketed, and we do know a bit about how the Picot name came to an end.
Picot Laboratories was one of the last creative perfumery houses in the U.K. and it was famous for its use of (expensive) natural materials. In the 1970's, Picot was owned by Scott & Bowne, manufacturing chemists, with roots in 19th century America.
Scott & Bowne, marketers of Scott's Cod Liver Oil, sold Picot to SmithKlein Beecham sometime before 1980. Picot's popular fragrances, Pagan and Pagan Man, were ultimately acquired by Jovan and marketed under the Mayfair and Lentheric brands.
Known Perfumes By Picot
| | | |
| --- | --- | --- |
| Fragrance | Perfumer | Notes |
| Le Train Bleu (194?) | | |
| Pagan (1968) | | |
| Pagan Man (196?) | | |
| Lily of the Valley in Bloom (196?) | | |
| Suede (196?) | | |
| Akabar (196?) | | |
| Fiesta (196?) | | An answer to Chanel's No.5, an aldehydic floral, discontinued in the late 1970's. |
—— ## ——
If you have any information you would like to share with us about Picot, please use the message sender below.
Julie Mitchell nee Rhodes, 09/15/2021. It was lovely reading all the comments.
I was Secretary to Mr. Hibbert I think in the late 50's. Had an office in the lab. and also another one a ten minute walk away.
Can't remember street but it was a main street. Lost track of
everyone but remember the people in the office calling me
Cecil ! Mr. Hibert was very strict and proper. Nice to
remember those times.


— —

Liz Hibbert, 07/20/2021. Hi Olivia, Michael was my father and Patrick my uncle. Both sadly deceased. My niece found your post. We would love to make contact, if Brian would like.


— —

Olivia Zenonos, 03/11/2021. I am a carer and I look after Mr Brian Eden. He talks about Picot Perfumes a lot as his best friend (Michael Hibbert) brother Patrick Hibbert worked for Picot. Brian tells a tale of when he and Michael would help pack up the bottles so they could go out and play during the 1930s and early 1940s.
If anyone knows a Michael or Patrick Hibbert Brian would love to know if they are still alive. Brian will turn 92 this year.




— —

Flora mackinnon, 01/28/2021. Late 50s to early 60s,my sister and I would treat ourself to a small bottle of Pico Fiesta no 5. It was a beautiful scent. In comparison to today's perfume,it lasted for ages. You would open your wardrobe door and be flooded with the scent for a lng time. It's such a shame it's not around anymore. The perfumes today are gone before you are out the door.evokes strong memories,thinking about it


— —

Diane Picot, 01/06/2021. I married Anthony Picot from Jersey and always had a bottle of Pagan by Picot. I still have an empty bottle from the 1960's and it still has that heavenly scent. Miss it still.


— —

Gina Watteau, 01/06/2021. I worked in the Picot lab from 1959 till 1967. First under the owner Patrick Hibbert and then Mr. H. Kobushi. I started as a junior and ended up in charge of the lab. Everything used in the perfumes was of top quality. In 1966-1967 it was taken over by 4711 and was moved to Slough.



— —

Jeffrey hodge, 11/03/2020. My late mums favourite perfume was le train blue by Picot ,she was in the wrens during the war and just after and I think that's when she started using it ,it was here favourite and she was devastated when it was discontinued ,I managed to get her some from a long gone perfumery in Harrogate in the 80,s memories Mmmm!


— —

Liz Hibbert, 08/28/2020. Hi Margaret, i am pat hibberts niece. We lost touch with my aunt Margy and my cousins Trish and Vicki. I believe my aunty margy may have passed on? If facilator of this sight would like me to send photos of uncle pat and letters, one with Picot letter head, i am happy too.




— —

Margaret Leverick (nee Carroll), 07/20/2020. I remember Patrick Hibbert very well. He smoked cigars so we were well aware of his visits to the Lab in Hammersmith road when we smelt his cigars before we heard his voice. He told me that he started the business by selling at outside venues like market stalls. He lived in Hammersmith road before marrying miss Salsby and moving to Spain. I also knew Henry Kobus, the perfumer before Kenneth Burrows took over. I loved working at the Laboratory making up sub compounds and samples for quality control smelling tests.
I also remember Pat Hibbert, Patrick's daughter.

— —

Elizabeth Hibbert, 06/18/2019. My uncle Patrick, Wallace Patrick Hibbert worked for Picot. For those who worked for picot, do you remember him? thankyou;



— —

Leila Rutter, 06/18/2019. Picot Le Train Bleu.
I have the remnants of a tiny bottle. Wish I had kept more. My favourite perfume in 70's.
Anyone know what might have been in it? Quite strong and heady.

— —

Anne-Marie Fishburn , 03/19/2019. My husband Peter bought me pagon picot for his gift to me for our wedding on the 3rd September 1966. I wore it every day until we came to New Zealand in 1972 and I couldn't buy it in here.



— —

Margaret Leverick, 03/19/2019. I believe Steve Dowthwaite took over my job when I left in 1971.
I knew Brian and Kenneth Burrows, also Henry Kobus and, briefly Patrick Hibbert.

— —

di, 03/18/2019. my favourite was zozotte. we used to sell it in the chemist where i worked.
they had a shop in auckland but i cannot remember exactly where. maybe on high street.



— —

Jan Henderson, 03/18/2019. Does anyone know if the Pagan perfume by Picot is now sold under a different name by another supplier? I would love to purchase some. I have used other perfumes since it disappeared off the market but I much preferred that fragrance. Any ideas would be appreciated.


— —

Ann sanders, 03/18/2019. I loved le train blue - oh how evocative. The olfactory such a powerful sense. Picot perfume, in my humble opinion, were some of the most feminine perfumes ever created. They would out sell any of the perfumes marketed now. All perfumes now have a weak fixative and smell of vanilla or candy floss, somebody please resurrect these fabulous perfumes. Where has all the finesse and glamour gone?



— —

Marina Willerton, 03/15/2019. In the 1950s Picot made perfume called
Le Gardenia Blanc
and it was my favourite one. I wish that a company like that
one would come into being again. Their perfumes were
first rate.


— —

Christina E, 03/15/2019. Picot Lily if the Valley is for me so strongly identified with my mother. A tiny little bottle and a beautiful, fine scent. When I was 18 I started to use Pagan as an evening perfume. Picot perfumes were exquisite. I wish I could get a bottle of the Lily of the Valley, to keep in a drawer and to wear just a dab on my wrist to make me feel my mother is beside me. Wonderful.



— —

bernard ward, 03/15/2019. I worked for Picot in the late fifties -
..the owner and perfumer was Patrick Hibbert.
His Laboratory was in Hammersmith.
His assistant was a Miss Soulsby,
Mr Hibbert ran a successful business on
an agency basis

— —

Alana, 03/15/2019. OMG, there never was or has been a perfume that matched the original 'Pagan by Picot.' It was an amazing aroma. My opinion of course. It was what I wore the night I met my husband in Christchurch New Zealand, right before he left for Antarctica. That was 48 years ago. All I want is to find a bottle, even half a bottle, from somewhere, from someone who is holding onto one maybe with no strong attachment. If anyone can help me find 'the original' for my upcoming anniversary I would be over the moon. It would be worth every dollar spent to find. I am able to get it from Mayfair, but it doesn't hold a light to the original.


— —

Ella Jones, 03/19/2018. My favourite perfume in the 70's was Pagan by Picot I haven't found anything like it. I now use Liz Earl No 15. Any suggestions of a more modern Pagan would be appreciated.

— —

Ernest field, 03/19/2018. I was the manager of picot when it was sited in Hammersmith.
It was owned by mr pirreare a son of mrs Scott. Who family was fanouse for Scott's emulsion. The family were French.


— —

Jan P, 03/19/2018. I was given some Picot Pagan perfume at Christmas 1967. I absolutely loved it, and bought more until it was no longer available. I have never found anything similar, how I wish it could be re-created



— —

Elaine Stadly, 03/19/2018. Pagan by Picot was popular perfume in Scotland in 1950's


— —

F. Cavanagh, 03/16/2018. I am a retired perfumer and probably one of a few perfumers to train using the most expensive in the world. I trained at picot laboratories.
The QC in and out and the systems that were in place were incredible. Every drop of product had to be accounted for.
In those days, we used animal products as fixatives, as well as synthetic fixatours.
Musk, civet,ambergris and Castoreum, were used. Thankfully, animal products are no longer used.
Having spent over half a century in the industry l consider myself extremely fortunate to have had the opportunity to traine in the use of the best fragrance materials in the world.
It was the beginning of a lifetime of creation.

— —

Marina Willerton, 07/17/2017. In the 1950s Picot made perfume called
Le Gardenia Blanc
and it was my favourite one. I wish that a company like that one would come into being again. Their perfumes were first rate.

— —

Olgaholt, 07/17/2017. Picot fiesta perfume was the most beautiful I have ever used and I cannot find another one to equal it , I think if the formula was found
it would be an instant success.

— —

Barbara - UK, 01/24/2017. I used Picot Fiesta perfume in 1961 it was such a beautiful scent. When it was discontinued it took me a long time to find one to replace it. I did eventually turn to Chanel and discovered No 5 which I still use and love, however I still think Fiesta had the edge.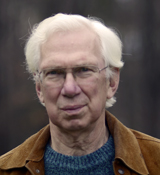 Philip Goutell
Lightyears, Inc.