Testing — from the past
In the original edition of Creating Your Own Perfume With A 1700 Percent Markup! I explained how we tested the market before going to the expense of producing our own fragrance. Our media at the time was a print catalog mailed to a substantial number of customers who gave us regular orders.
Times have changed. That print catalog is long since obsolete and the simple testing method we used them would have to be rethought and restructured today. Still, the testing method we used worked. For a few hundred dollars we gained the assurance that we could sell a fragrance to the people who were already buying other products from us. Testing helps you avoid expensive failures and uncovers healthy opportunities.
What follows is a short report of how we tested our market for evidence that we could sell them fragrance.
---
I sold my first fragrance through a print catalog. It was a fragrance we had produced ourselves. Production expense would be about $2,000 but before making a commitment to producing this fragrance, I wanted to test the market, to see if we could sell a fragrance, any fragrance at all.
We had the ability to create and run an ad for the test but we would need a fragrance. Or would we? We could have run a dry test, advertising a fragrance that we didn't have on hand and which might never exist. We could then count the paid orders and refund the payments with the explanation "due to unprecedented demand, we are out of stock..."
Dry testing is risky business and maybe illegal and we didn't do it. The appeal of dry testing is that it is inexpensive and can give you solid sales data, not just promises from market research that asks people "Would you buy...?" We wanted to find out if people—enough people—would send us money. To run a live test we needed a product. We considered these possibilities:
(1) Private Label
"Private label" involves going to a source that offers a ready made product that can be imprinted with your brand or company name. For cosmetics, private label is a big business but it is difficult to find a private label source for perfume.
(2) Buying the same product a competitor is selling, if a distributor can be found that will sell it to you
If the item you want is being sold and it wasn't developed exclusively for the company you see selling it, often you can buy one, look at the packaging and track down the manufacturer who will point you to a distributor who will sell you a small quantity.
(3) Buy retail from a competitor if a distributor can't be found who will sell it to you
If lack of a product was holding up a test, I wouldn't hesitate to pay the full retail price in order to obtain a few dozen bottles for a test. But before doing this I'd want to make sure that the competitor didn't own exclusive rights to the product and I'd be in trouble for advertising it. To be on the safe side, I might put my label over theirs.
(4) Buy just about any inexpensive fragrance you can find and stick your own label on it
Remember, this is a test to see if your market will buy perfume from you. You wouldn't use the "real" name of your fragrance for a test like this and, if the fragrance is a bit stinky, you might not emphasis your company name. But this will give you a product to test, to see if you can sell a fragrance.
(5) Buy just about any inexpensive fragrance you can find and ship it as is
Sometimes you can buy a closeout where the price is great but there's no continuity. You can end up with more than you need but the price is so low that it doesn't matter. And, if you run short, it's the old "out of stock" message.
In our case
In the case of our first successful fragrance, we had been watching another company that sold a fragrance in a market similar to ours. We bought a bottle from them and found the distributor's name (not the marketer's name!) on the bottle so we simply contacted the distributor and purchased a few dozen bottles at wholesale for our test.
We paid about $7.50 per bottle and, as the other company was selling it for $14.95, we copied their price. Sales were made at a small profit.
Now now we had an answer to our most important question. Yes, we could sell a fragrance to our market. The question now was how profitable we could make it.
Right away we wanted to lose the $7.95 wholesale cost per bottle. We had experience in working directly with manufacturers—the source—so we rounded up the necessary components and found we could get our cost down to less than $1.50 a bottle. Then we made a bet that we could get a nicer fragrance, a more quality scent, than the one we had used for our test. Ultimately this bet paid off in repeat sales.
Finally we bet we could sell our greatly improved product for a higher price and, from $14.95, we moved the needle beyond the $25 mark without suffering a loss of sales.
In short, before investing our $2,000, we tested with a few hundred dollars. Had our test been a failure, the loss would have been small. But the data to be gained—either way, win or lose—would have been well worth the cost of the test.
---
For article updates, etc., add your name to Phil's mailing list.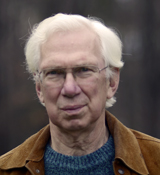 Philip Goutell
Lightyears, Inc.
You might also like these titles available at Amazon: