Originally perfume was simply a pleasant sideline for Lanvin, and it was packaged in simple, "generic" bottles such as the early bottle of My Sin (missing its label!) shown here. As perfume grew into a business for Jeanne Lanvin, "designer" packaging was developed — as illustrated by the My Sin bottle at the bottom of this page — and this newer packaging has remained virtually unchanged since it was first introduced.
My Sin was, perhaps, the last of a series of fragrances created for Jeanne Lanvin by the mysterious Russian perfumer, Madame Zed, about whom we know nothing.
By 1925, when My Sin was created, Zed had already produced at least fourteen fragrances for Lanvin, some of which continued to be available for a number of years — possibly because they represented unsold inventory. But, once they were gone, they were not to reappear.
My Sin, however, was a breakthrough for Lanvin. It was both popular and commercially successful. This was, of course, the middle of the Roaring 20's and sin was enjoying a huge popularity. The name worked, the fragrance worked, and My Sin continued in the Lanvin inventory until 1988 — having outlived both Jeanne Lanvin and her daughter, Marguerite (Marie-Blanche de Polignac.)
Interestingly, for Lanvin, My Sin represented "the end of the beginning." By 1925, the year of its introduction, Lanvin was employing over 800 people. Now, at the height of her success with dresses, she had also achieved success with a perfume.
Lanvin now set up her own perfume laboratory at Nanterre, near her dress factory, and hired perfumer André Fraysse to create new fragrances for her.
Madame Zed disappears into history. Fraysse goes on to create Arpege.
Click on image to enlarge



My Sin perfume by Lanvin

The Lanvin trademark was based on a sketch for Lanvin by artist Paul Iribe. The design shows two women — suggesting a mother and daughter — and is said to represent the love Jeanne Lanvin had for her daughter, Marguerite, also known as "Marie-Blanche."

Click on image to enlarge



Detail of My Sin stopper showing Lanvin trademark, based on a sketch by artist Paul Iribe.
If you have any information on My Sin, Madame Zed, or Lanvin, please share using the message sender below.
Sarah Edsall, 03/15/2019. I am reading The Perfume Collector by Kathleen Tessaro, and Madame Zed is a main character. https://daeandwrite.wordpress.com/tag/madame-zed/



— —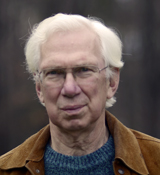 Philip Goutell
Lightyears, Inc.