Elizabeth Arden's relationship with creative people (other than herself!) was a bit spotty. This may have been particularly true of her relationships with perfumers.
Her first adventures in perfumery were hardly encouraging. In 1925 she began to distribute Babani perfumes in America but without huge impact. In 1929 she brought out four new fragrances of her own, each a different shade of "Elizabeth." These too were short lived.
It was not until 1936 that, thanks to her sister's connections in France, she secured the exclusive rights to a Fragonard perfume which she renamed Blue Grass. Blue Grass was a triumph.
Since the 1920's, Arden, through her sister, had enjoyed a relationship with Louis Amic, one of the owners of Roure Bertrand Dupont, home of France's most celebrated perfumery school and supplier of perfume to many European designers. While the relationship between Roure and Arden in perfume is not documented, it would seem likely that Roure was behind at least some of the many fragrances Arden pumped out after the success of Blue Grass. Amidst this flurry of new fragrances, one was credited to a de Laire perfumer, Edmond Roudnitska. This was 1938-39's It's You. Like so many of the other post-Blue Grass Arden fragrances, this too was not long lived, although the advent of the World War Two may have played a role in it's demise.
I suspect that Elizabeth Arden's attitude toward perfumers was colored by the uncertainty of their successes. I suspect too that self-made millionairess Arden was not so impressed by even the greatest among the perfumers who, after all, were simply employees of an Arden vendor. In any event, Roudnitska was called upon again to create for Arden – possibly because of the success his Femme was having for Marcel Rochas. This time his efforts produced a commercial success for Arden – On Dit – introduced in 1945.
(Note: the date of On Dit's introduction is often given as 1952. However, color pages in Vogue magazine from 1946 advertising On Dit would appear to contradict this later date.)
Biographies of Roudnitska barely mention his work for Elizabeth Arden. Elizabeth Arden biographies return the favor. In fact, given Roudnitska's view of perfume creation as an art – and Arden's (probable) view of perfume as simply another money spinner – it seems doubtful that much mutual respect existed between these two.
In 1946 Roudnitska established himself as an independent artist-perfumer by moving to the south of France and launching his personal perfumery, "Art and Perfume." His best known creations were for French couturiers Christian Dior and Marcel Rochas, both of who he, no doubt, could feel a greater rapport than any he might have had with Arden.
On Dit itself suggested the personality of Elizabeth Arden – pink, a bit powdery, a fragrance well suited to the well-do-do, mature, straight-laced American woman.
As to the origin of the "On Dit" name, one of the decorative On Dit bottles suggests a plausible answer. This bottle of frosted glass (not shown here) is in the form of ladies whispering, with an inner stopper and over cap shaped as curls. The suggestion is of gossip among Arden's salon patrons, thus the "On Dit" name.
—— ## ——
If you have any information on On Dit, or Elizabeth Arden perfumes, please share it with us using the message sender below.
Betsy Wornham- Dobson, 03/18/2019. I recently acquired my mother's bottle of On dit. It still has perfume in it. I remember this bottle on my mothers dressing table whilst growing up. It has a large pink jewel on the top but the bottle is like the one illustrated. Mother was 95 when she died (2018) but did not us perfume often as she could not smell it. She lost her sense of smell due to a cycling accident during the WW2 black out. It still smells as I remember but a little musky. Obviously standing on here dressing table for over 50 years did not help to keep the original scent .


— —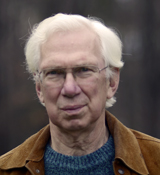 Philip Goutell
Lightyears, Inc.