In 1907, Ernest Beaux became Rallet's technical director and chief perfumer. In 1917, Rallet, founded in Moscow in 1843, was nationalized by the Bolsheviks. As Rallet had been owned by Chiris since 1898, Rallet's French employees fled Russia and relocated in the main Chiris factory at La Bocca, France.
Ernest Beaux returned from the War in 1919 after serving with a multi-national task force attempting to defeat the Bolsheviks and restore the Russian monarchy. At La Bocca, from 1919 to 1920, he worked on a series of perfumes, at least two of which became Chanel perfumes — his famous No.5 and No.22 — and one fragrance, previously released in 1913 in Russia, Bouquet de Catherine, now renamed Le No.1.
Beaux left Rallet and became technical director for the newly formed Parfums Chanel in 1924. The following year (1925) he created Gardénia for Chanel.
Coty purchased Rallet in 1926 and, by 1930, Rallet was marketing its own Gardénia. While we cannot say to what extent Rallet's Gardénia was based on Chanel's Gardénia, it is likely that Coty had some access — through Rallet employees — to Beaux's work. Or perhaps Rallet's Gardénia was simply a version of a formula which Beaux had left behind upon his departure.
In all fairness to Coty, it should be noted that, under Coty, Rallet introduced its own version of Chypre — Coty's great 1917 classic.
—— ## ——
If you have any information on Rallet or Rallet's Gardénia that you would like to share with us, please do so using the message sender below.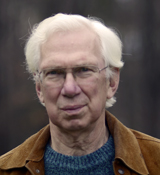 Philip Goutell
Lightyears, Inc.