Alcohol for Perfumery - Regulations & Technology
Here are some useful sources to help you better understand the alcohol you will be using in your fragrances and how access to these alcohols are regulated by national and local governments.
For information on Ethyl Alcohol, download and read the Ethyl Alcohol Handbook by Equistar.
United States
If you are planning to make many, many gallons of perfume, it pays to be familiar with the U.S. Department of the Treasury's Alcohol and Tobacco Tax and Trade Bureau's information and regulations for alcohol. In particular, you should review ATF - INFORMATION FOR SPECIALLY DENATURED SPIRITS APPLICANTS. The people at this agency are helpful and can guide you through the necessary requirements. Commercial sources of ethyl alcohol won't sell to you until you have applied to the government for an alcohol permit. Some vendors will help you with the application.
When you perfume is being put together for you by a contract packager, they will provide the alcohol you require alcohol.
Up to five gallons of perfumery grade ethanol can be purchased annually without a permit.
Canada
Denatured and Specially Denatured Alcohol Regulations
United Kingdom
Production, distribution and use of denatured alcohol HMRC Reference:Notice 473 (January 2012)
If you have any questions or comments on this article, please share them with us using the message sender below.
---
For article updates, etc., add your name to Phil's mailing list.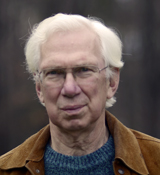 Philip Goutell
Lightyears, Inc.
You might also like these titles available at Amazon: