Packaging Your Perfume
In its simplest form, "packaging" your perfume involves no more than getting it into a bottle, screwing on a cap or spray pump, and adding a stickers.
Here, the only packaging decisions are the selection of the bottle and closure and the design of the label. All other possibilities in packaging are simply extensions of these basics.
To dress up your bottle, you develop a box for it. Since bottles come in hundreds of stock sizes and can also be of a custom design, stock boxes for perfume bottles don't exist. To produce your box you'll go to a box manufacturer to develop and manufacturer a box to custom fit your bottle.
This involves creating a template, making a die from the template (to cut the sheets of paperboard), printing the paperboard, and then die cutting out the individual boxes.
The box manufacturer or printer will give you a template for your artwork which will be made up from the dimensions you give them of your bottle or from the bottle itself. You now have six sides available for your artwork: top, bottom, front, back, and two side panels.
You will provide the graphics for these panels. In addition to your company name and fragrance brand name, your artwork will include all the information legally required in the countries in which you will be marketing your fragrance. And don't forget the barcode.
Once your printer receives your artwork, your boxes will be manufactured.
Some marketers use a corrugated insert or other device inside the box to give it greater substance and create a more luxurious presentation for the consumer. If you are using an insert, be sure to take it into consideration when calculating the dimensions of your box.
Once you have your box, and once your bottle is placed inside it in the filling and assembly process, you might want a cellophane wrapper around the box to give it a more finished appearance. Your filling house should be able to provide the required cello wrapping.
While pasteboard boxes are generally the logical choice for perfume, be aware that other type of packaging exist, for example cans, tubes, or those plush, snap-lid boxes commonly used for jewelry. These too can be customized for perfume.
The history of perfume in the 20th century is replete with examples of very expensive packaging for certain luxury market fragrances. As an educational exercise it is worth browsing through picture books of historic fragrances by companies such as Guerlain, Houbigant, Caron, and Coty.
Resources
---
For article updates, etc., add your name to Phil's mailing list.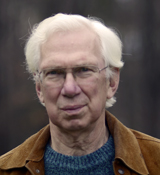 Philip Goutell
Lightyears, Inc.
You might also like these titles available at Amazon: