In the early days of offering perfume, Lucien Lelong gave his fragrances simple names ... A, B, C and so on. Later on he chose more description names for fragrances such as Mon Image (1933) and Opening Night (1935).
Although 7, because of the traditional box and bottle, looks as thought it should belong with Lelong's earlier series of perfumes, in fact it dates from 1951, a time when Lelong had closed his couture studio but was still operating the fragrance side of the business.
Why had Lelong reverted to traditional bottle and box shapes? Perhaps it had something to do with the success of his original muse, Gabrielle Chanel, and her No.5 perfume which was, perhaps, at the peak of its commercial power in 1951.
While Lelong had created a series of whimsical — and very beautiful — perfume presentations throughout the 1930's, none of the perfumes themselves had enjoyed the success of Chanel's No.5. And in 1951 it is likely that Lelong would have been happy to make some money.
For his perfumes themselves, Lelong had made use of the talents of Roure's legendary perfumer, Jean Carles. The quality of his fragrances by Jean Carles were never faulted. But for sheer marketing power, Lelong, for all his business acumen, had never built the kind of marketing machine that powered Parfums Chanel.
—— ## ——
If you have any comments you would like to add about 7 or Lucien Lelong, please share them with us using the message sender below.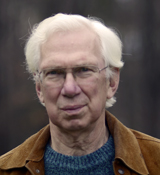 Philip Goutell
Lightyears, Inc.